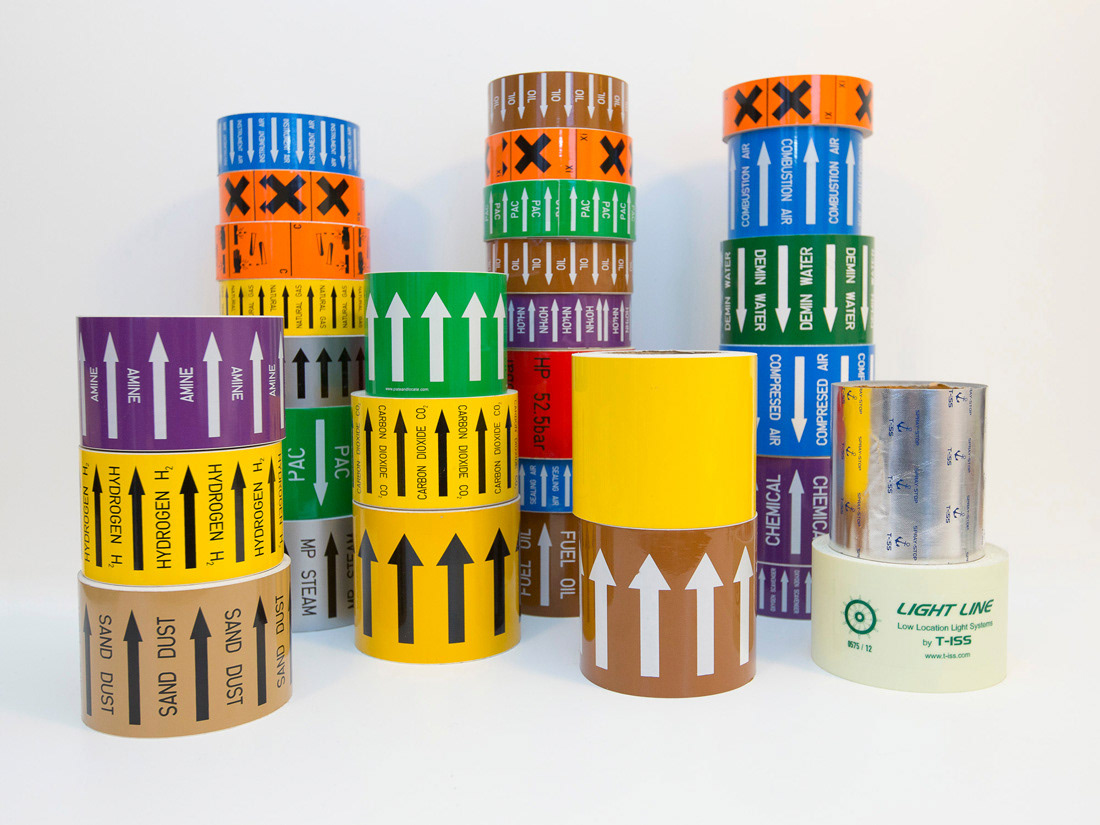 Flame resistant
Self adhesive roll
Extremely adhesive
Mostly resistant to acid and alkalis
UV proof
Fixation above 5C up to 45C
Use from -20C up to 110C
Mostly resistant to solvents
Weather proof
5 years guarantee
Plate and Locate believe that you should only label your plant once so we make sure the correct materials and fixing method is used.
This philosophy is also used in the manufacture of our pipe marking tapes. All our stock tapes are produced to B.S.1710 and are all one layer based. Most tapes supplied in the UK are two layer based where a protective lacquer is used to protect the printed information. In time this layer comes away and the critical information is then vulnerable and will fade and discolour. Our tapes are screen printed using high quality inks that do not need protecting and are totally UV, weather and temperature resistant. They will not colour fade.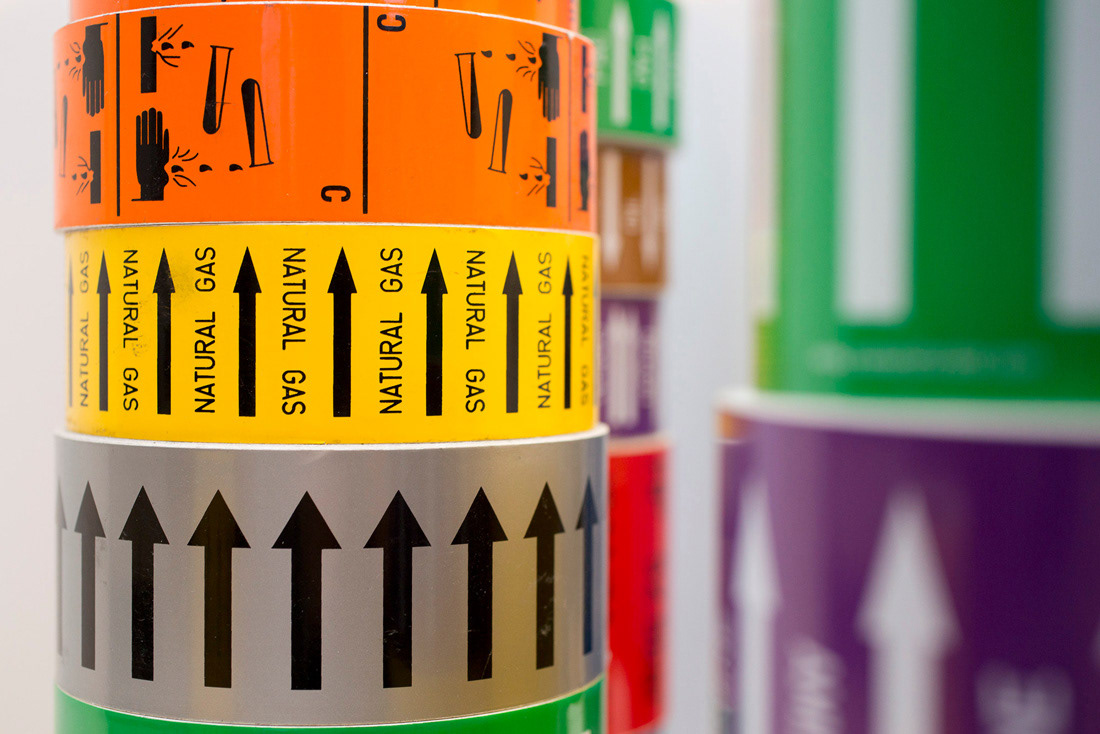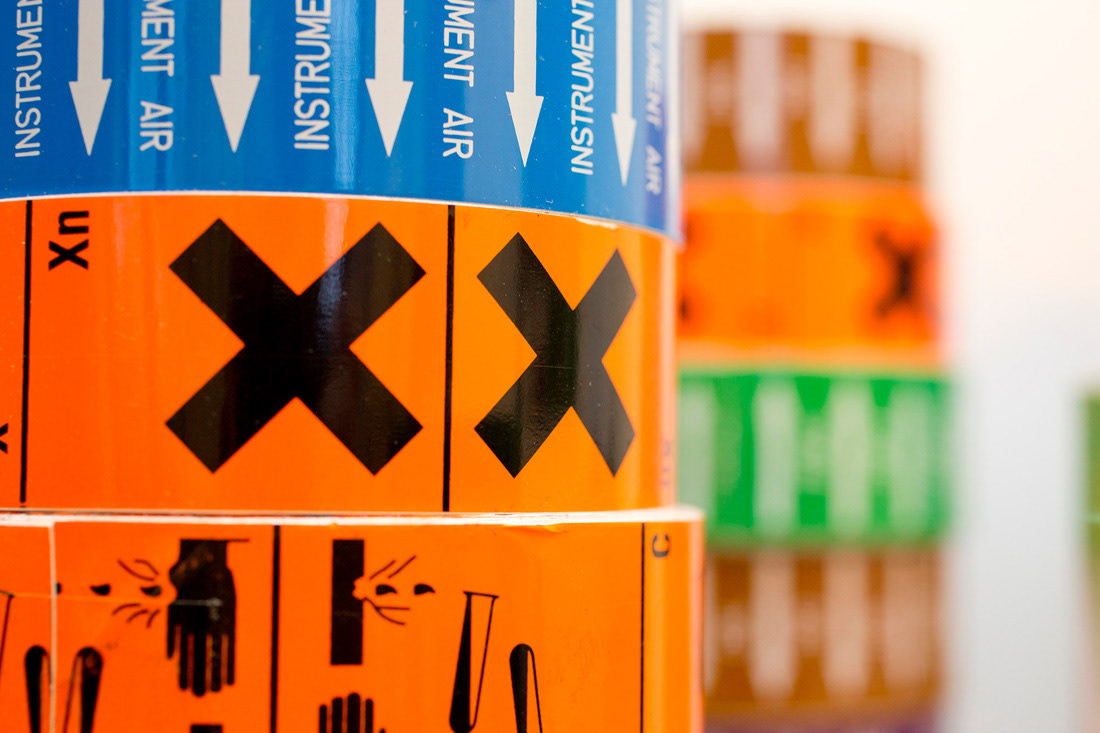 Plate and Locate can also offer a complete installation service. We know that our customers at times do not have the manpower available to label their plants. This is where Plate and Locate can help by doing this for them. All our installation engineers have many years' experience in this type of work and all have the required 'safety passports'. They all are able to work totally independently from the sites pipe and instrument drawings. With all our work guaranteed our clients know that this important work will be completed professionally, safely and in the minimum possible time.
Our text tapes are of the highest quality available on the market. They are extremely adhesive, resistant to acid alkalis and solvents, UV and weather resistant, with a temperature resistance between -20c and +110c.
Our text tapes are all one layer based. Most tapes available are two layer based. A protective lacquer is used to protect the printed information. This protective layer in time will loosen and come away.
The printed information will then be vunerable, fade and then need replacing. Our printed ink does not need protecting and is totally U.V, weather and temperature resistant.
Available roll sizes:
40cm x 25m
80cm x 25m
120cm x 25m
160cm x 25m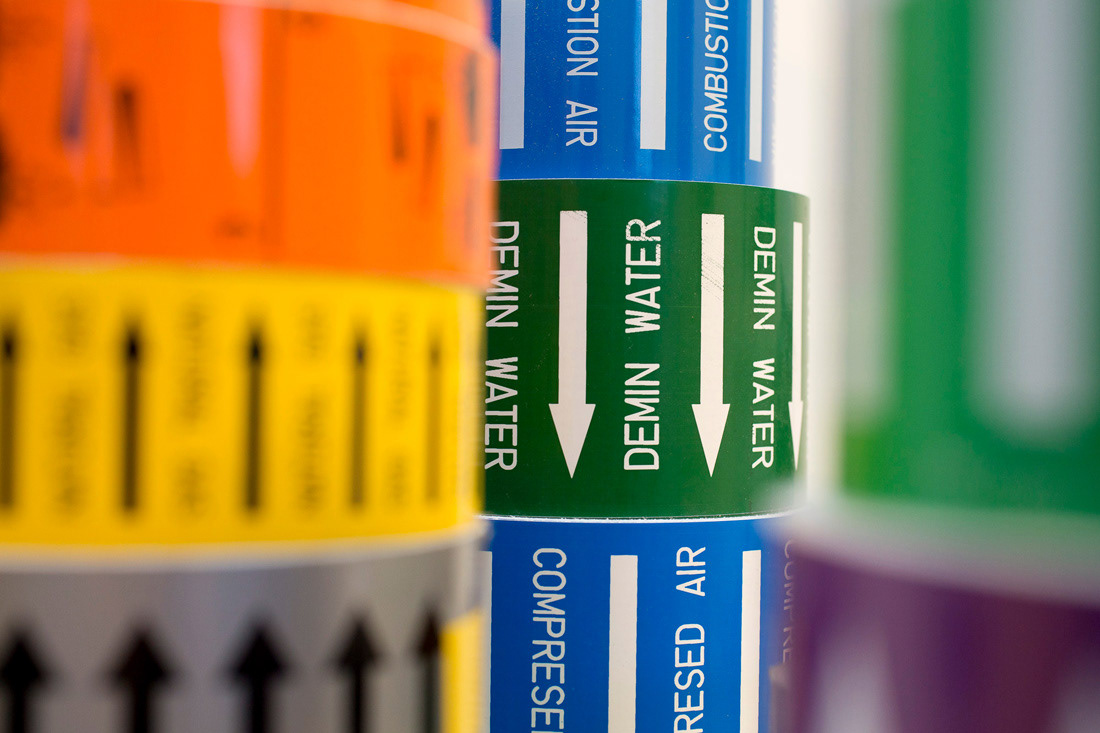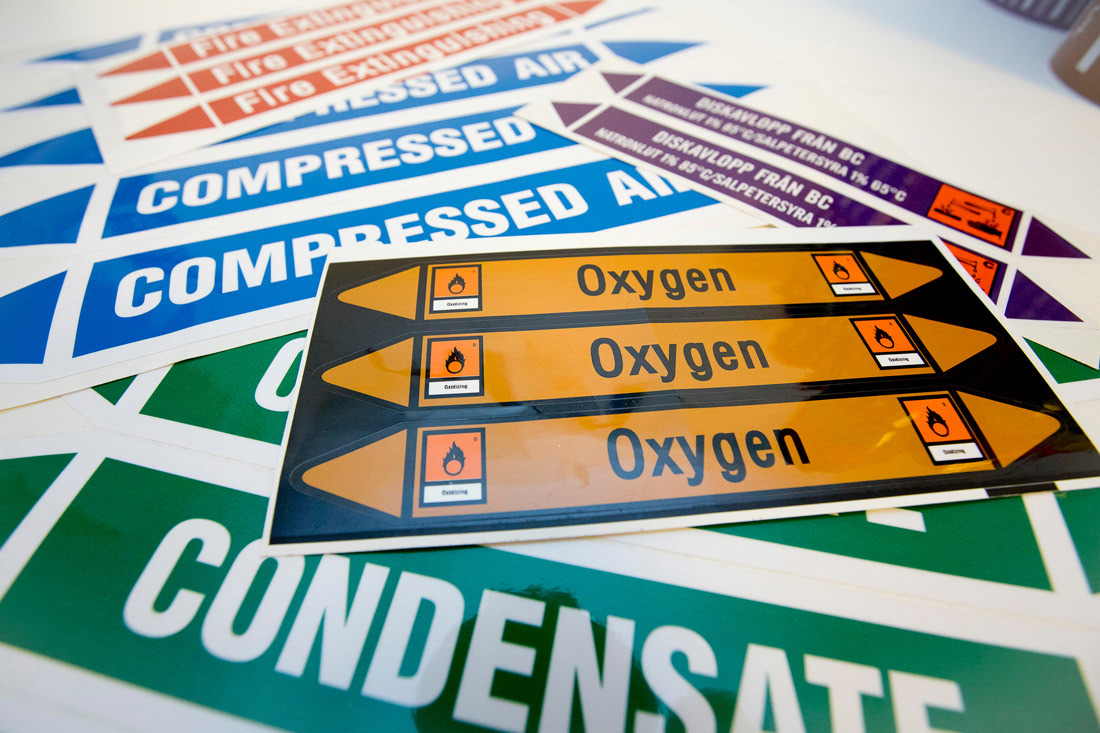 Self-adhesive labels are a perfect complement or replacement for pipeline marking tapes. Most often used as direction arrows.
Made of high quality, temperature-resistant foils in the range from -400C to + 1200C, moisture, slightly concentrated acids and bases, oils and fats.